Gold is showing a very good structure at 5MIN timeframe based on Elliott Wave counting. We are expecting a good uptrend move towards 2020!. How irony, in the year 2020 our Gold price expected to hit $2020. Let's lookout on the engine behind the idea of $2020.
1 – Idea is develop with our 5MIN analysis indicating a major pull back for BUY position. BUY at breakout
2 – The price drop, Still in BUY mode as it is around the area of pullback based on Fibonacci understanding.
3 – Our BUY position is being supported by Bookmap Feed
4 – We share our entry with our Subscribers at Premium Pro Trial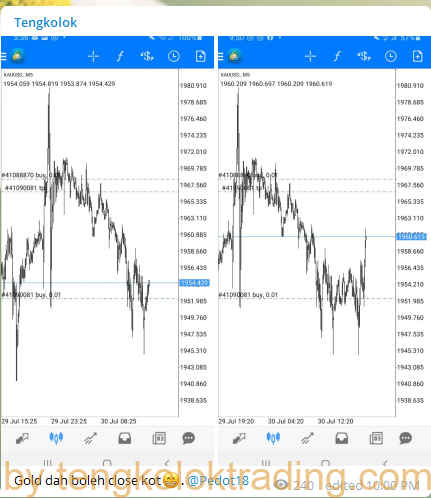 5 – Gold, what is our next move?
6 – How about Bookmap Feed? It does advertise us the possible future Resistant near $2000.(~~$1997 to be exact)
For those who are interested to join our Premium Pro Trial, please click here or HERE