Zahra BOT is a Telegram BOT that is fully developed by Tengkolok Trading(starting from the source code up to self-managed by the cloud server). It is designed to ease the Tengkolok Trading subscribers to join the channels for Bookmap feeds. The UI (User Interface) is very user friendly & easy to use.
Our developer thinks that the process of adding the users should be easy & the cost needed must be minimum (Covid-19 era, we should minimize the cost!). The important part is, we need to deal with 9 Instruments & our subscribers must feel easy to interact with it. Tengkolok Trading committed to delivering Bookmap Feed that will always reach timely(reach to telegram channel) & so that the decision of trades can be executed flawlessly. As we go over the horizon, Stock products are coming down like NASDAQ & EDGX Bookmap Feed (based on subscribers need). Currently, we only support Futures.
How to use Zahra BOT?
**FOR SUBSCRIBERS**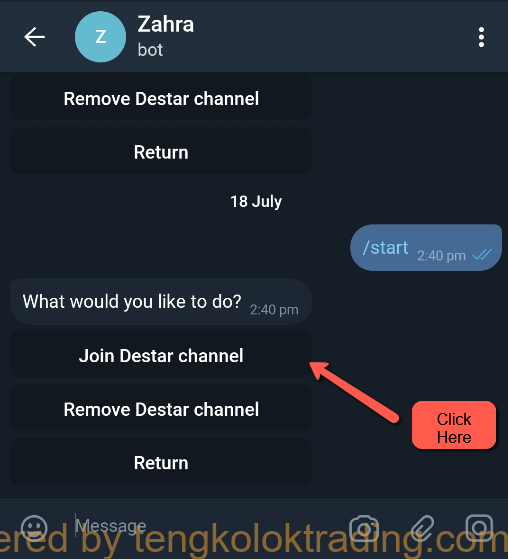 **FOR TENGKOLOK TRADING AFFILIATE – Sponsored by TIFIA**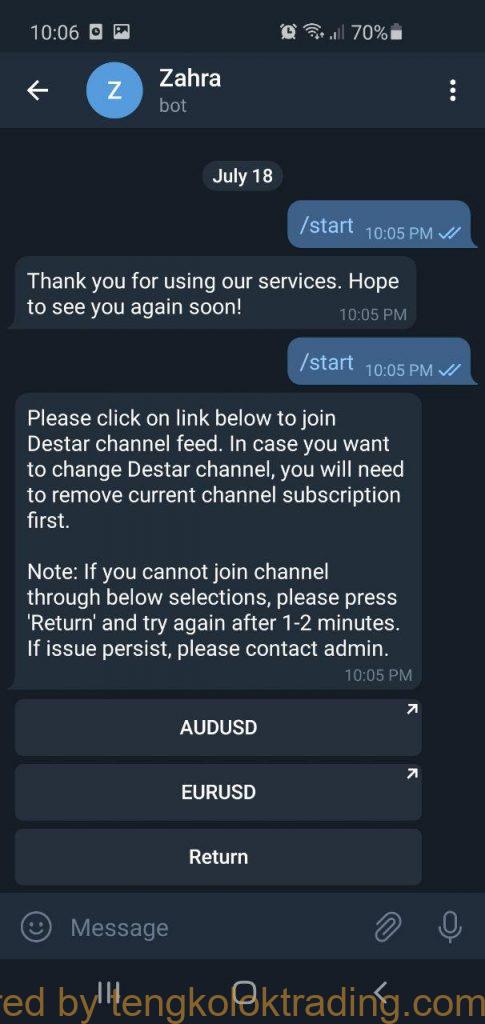 DONE! Enjoy your content.

*If the Channel is not generated. Try using the below steps:
Redo joining the Destar BOT manager http://@destar_manager_bot
by typing /start or click return